About Us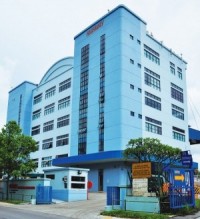 Highway International Private Limited was incorporated in 1975. Over the years, the company has distinguished itself in Singapore by the consistent quality of its asphalt premix and the provision of 24-hour round-the-clock service to the construction industry particularly for the construction and maintenance of roads and airfield as well as road resurfacing.
Highway is a L6 registered contractor (highest grade) for Asphalt Works (CR-14 workhead) with the Building and Construction Authority (BCA), which allows us to tender for the highest contracts for public sector projects. We are the pioneers to develop and design a new special asphalt-wearing course for the Formula 1 Grand Prix street circuit in Singapore, designed to meet the stringent needs of both the Land Transport Authority and FIA.
As a good corporate citizen, we have always been very supportive of the nation. We actively participate and support the Ministry of Defence in their Total Defence activities. Awards that we have received include the Commendable Total Defence Award in 1993, Outstanding Total Defence Awards in 1993, 1995, 2000 and 2002 respectively.
We are ISO 9001 certified to ensure total customer satisfaction and excellent product quality.